Please shop and support the retailers
that sell our products.


They do not have dog problems




like artists setting up at the beach.
Waterfront Promenade Gallery – Artist Walk Outside (weather permitting)
Ric Wallace will have his two 10′ x 10′ tents setup west of the White Rock Museum
or in front of the Museum under the Artist Walk program weather & his time schedule permitting.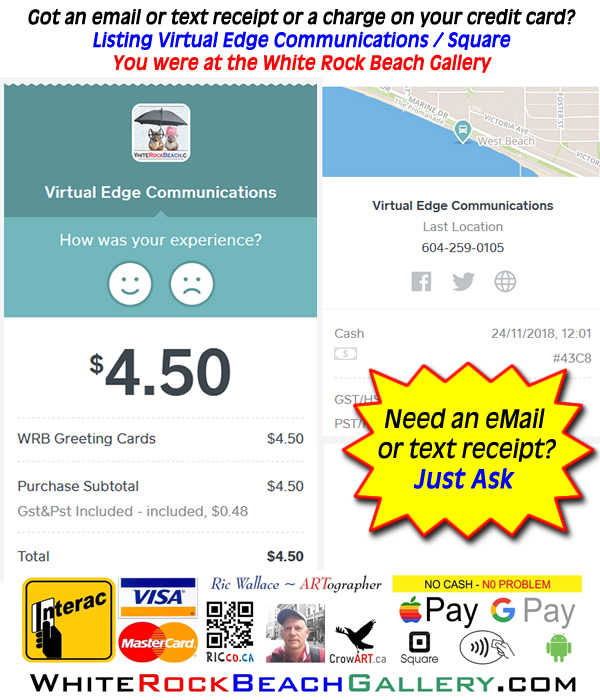 Any business willing to help display some of the canvas prints of Ric Wallace with all funds going to the artist will receive FREE exposure on WhiteRockBeach.ca, WhiteRockZone.com, WhiteRockBeachGallery.com, VirtualEdge.ca and few more sites.